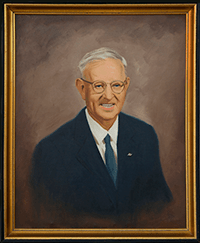 Burnham Drugs in Moss Point has been a local favorite since 1902. Founded by Pharmacist, K.W. Burnham, John, and Wendy McKinney purchased the store in 1991 and have since added four more locations in South MS, four of which are in Jackson County and one in George County.
Burnham Drugs is a locally-owned, family business that supports the community in a way only local community businesses can. Burnham Drugs provides full-service pharmacy solutions throughout Southern Mississippi and Alabama, with pharmacies in Moss Point, Escatawpa, Gautier, Vancleave and Lucedale, and delivery services throughout the Gulf Coast.
Burnham\'s Vital Care offers Infusion Therapy, both at the Moss Point location in Infusion Suites and at the patient\'s home throughout South Mississippi and South Alabama.
All Burnham Drugs locations offer a wide selection of unique gifts from popular brands such as a premier gift department, including popular brands such as Ronaldo Jewelry, Corkcicle, and Tyler Candles as well as new and exciting brands like Susan Shaw, Babiators.
The Moss Point location still has the traditional soda fountain shop, which serves breakfast, lunch, dinner and homemade milkshakes in its nostalgic, family-friendly atmosphere. Click to view the Moss Point deli menu.
\"We have a regular crowd that comes in every afternoon to have coffee and discuss politics, sports, the weather and the current events in our communities, all while receiving caring service from our pharmacists, technicians and retail associates.
Our pharmacists have been recognized for their service to the profession and to the community in many ways, but most importantly, people know we will be here for them. Our slogan, \'A smile is the best medicine.\' is not just something we say, but how we conduct our business.\"